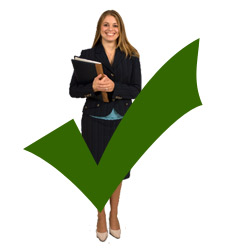 OK, well it wasn't written expressly for
medical billing and coding
professionals.  It could just as easily apply to those job seekers holding a certified nurse assistant degree, a
medical assistant certification
or really, everyone seeking employment today. In this frank article entitled,
"Stop Screwing Up Your Job Search in These Ten Ways"
, Forbes magazine editors lay out the myriad ways that job seekers of all types unwittingly sabotage their efforts at landing a job.  From tips as obvious as "Don't talk trash about your former employer" to less evident suggestions as "Talking too much at the beginning of the interview", the article is full of insight into ways that many candidates scotch their chances at landing the gig. Just because demand remains strong for medical assistants, billing and coding pros and those with
certified nurse assistant training
, it doesn't mean the job search has become any less competitive.  Being on top of your interviewing game is essential if you're going to stand out against the other candidates interested in the job.  But what you do have by way of advantage, is the good name of the Allen School to make the education section of your CV look impressive!  Good luck out there to all job hunters!