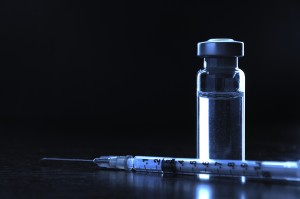 The Fall is upon us and soon enough it will be Winter time.  That means freezing temps (here in the Northeast), being confined to close quarters indoors, and the more easy spread of influenza.  Every year, as the flu season approaches,
nursing assistants
, doctors and all manner of healthcare professionals urge patients to prepare by getting their annual flu shot to guard against infection.  And every year, there are those who fail to heed the warnings for an array of reasons.  Many of these folks find themselves wishing they'd listened as they suffer the grueling effects of the flu. If you've already earned your
nursing assistant certification
from the Allen School (or if you're close to completing the program and about to enter the workforce), you ought to be prepared to knock down the common arguments patients make when declining the shot.  Dodges like, "I'm healthy" and "I don't want the shot because it will make me sick" are only some of the regular rebuttals.  "It's not covered by my insurance" is another oldie but goodie. 
Read this piece from US News
and World Report for the full list and the simple arguments against these positions.