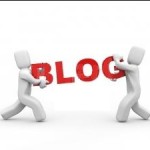 Guest Blogger Zipporah Dvash – Assistant Vice President of Public Affairs and Development, Long Island College Hospital
Do you work in a hospital?  It seems like they're are always in the news.  Remember that reporters don't just speak to doctors and nurses – sometimes they wait for staff as they're coming and going and aggressively demand answers to questions.  When, if ever, should you speak to a reporter?  Would you be violating patient confidentiality?  Can you be fired for speaking to the media without permission?  You'll never go wrong if follow these Media Do's and Don'ts below the fold.
 

 

DO
Direct any reporter to the

Public Affairs Department

for answers to questions.

Report any incidence of contact by the media to Public Affairs.

If you are permitted to speak to the media about a case or a procedure, remember that nothing is ever off the record when speaking to the media.  Never make a statement to a reporter that you wouldn't feel comfortable sharing with your colleagues and the general public.
DON'T
Conduct any media interviews without the consent and presence of a representative of Public Affairs.

Answer any media inquiry regarding a patient's condition or acknowledge the name of a patient unless cleared by Public Affairs and/or Administration.

Discuss patient cases by name or identifying information in public with your colleagues – anyone may be listening!