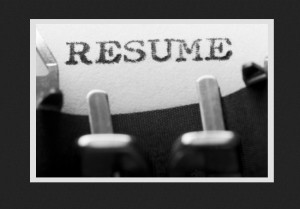 The Rockport Institute is dedicated to helping people determine the very best career path for themselves.  If you've been studying at Allen School to become a
medical office assistant,
a c
ertified nurse assistant
or
a medical billing specialist
, then you've already determined the very best career choice for yourself.  However, after you've got your Allen School certification in hand, you must embark on the challenging task of finding a great place to work.  Landing the job you want in an organization that you'll love begins with having a solid resume to get the hiring authorities interested in you as a candidate. The Rockport Institute published an excellent piece explaining what is required to develop the most effective, exceptional resume to vault your candidacy over the rest of the crowd seeking to land the same position.  Their five part series on Writing a Masterpiece of a Resume contains the following sections:
Part 1 – Resume Writing – Write a resume that generates results
Part 2 – How to knock the socks off a prospective employer
Part 3 – The evidence section: How to present your work history, education, etc.
Part 4 – A few guidelines for a better presentation
Part 5 – I'm not sure the job I'm looking for is the right one for me
Part 6 – Add power to your resume with power words
If you're done with or soon to complete your studies at Allen School or Allen School Online, do yourself a favor and really digest this series of posts; the strongest such how-to material I have ever come across on this subject.