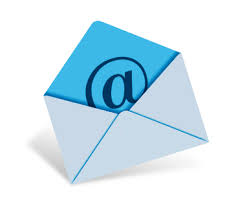 Soon, another class of medical billing specialists will complete their medical billing classes online with the Allen School
and gear up for the tasks of landing their first job in their new career.  They'll be well prepared to perform at a very high level, having been trained by one of the top medical billing and coding schools in the country.  What they may not have been taught however, is how to avoid making mistakes in their approach to hiring managers. For example, the very first step in a job hunt is to send email queries to hiring authorities, offering a resume and trying to get noticed over the other respondents to advertised job openings.  But did you know that this seemingly simple first step can truly hobble your efforts if done improperly?  Yes, it's true.  There are some very common mistakes job candidates frequently make when sending out job search emails.  Learn what they are and avoid shooting yourself in the foot from the get-go! Here are the four email fails reported by the folks over at the SavvyIntern blog.
Your Resume Filename is… "Resume"

Your Email Makes No Reference to the Open Position

Your Email Has No Text

You Tell Me You Have "All of the Right Qualifications" (Wrong!)
Visit their piece here
for all the details on why each of these four common screw-ups make for bad job hunting mojo!