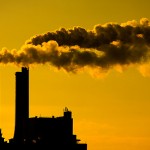 Forbes Magazine published a list of the most and least toxic cities in the US to live in.  As a New Yorker and something of an environmentalist, I was surprised to learn we are not on the "Most" list.  Even more surprised to find us on the "Least" list.  Anyway, for those considering a move after graduation or a new city to launch your new career, keep this in mind when weighing quality of life against availablity of employment.  List after the jump…
The most toxic cities:
1. Atlanta-Sandy Springs-Marietta 2. Detroit-Warren-Livonia 3. Chicago-Naperville-Joliet 4. Houston-Sugar Land-Baytown 5. Philadelphia-Camden-Wilmington 6. Cleveland-Elyria-Mentor 7. Los Angeles-Long Beach-Santa Ana 8. Jacksonville 9. Baltimore-Towson 10. Portland-Vancouver-Beaverton The least toxic cities: 1. Las Vegas-Paradise 2. Sacramento–Arden-Arcade–Roseville 3. Riverside-San Bernardino-Ontario 4. Austin-Round Rock 5. Seattle-Tacoma-Bellevue 6. San Diego-Carlsbad-San Marcos 7. Virginia Beach-Norfolk-Newport News 8. San Jose-Sunnyvale-Santa Clara 9. New York-Northern New Jersey-Long Island 10. Phoenix-Mesa-Scottsdale For the full list,
visit Forbes here.
Read more at:
http://www.huffingtonpost.com/2009/11/04/the-most-toxic-cities-in_n_345417.html