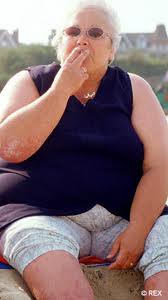 A report out today underscores the growing practice among employer-sponsored health benefits providers and the for-profit insurance industry of charging higher premiums to smokers and the obese.  While this seems to make sense on its face – that people with unhealthy lifestyles should pay more into the system as they are likely to be needing to take more out of it – this blogger worries that the unregulated, non-standardized practices could open up many Americans to unfair and even abusive relationships with their health insurers and/or their employers. 
Read the article here
for details and then sound off in the comments on whether you think this idea is disturbing or imaginitive.