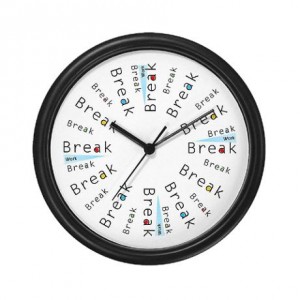 Allen School Online Students know what it means to be multi-taskers.  Between studying medical billing and coding, many have full time jobs, households to run and many other challenging commitments to honor every day.  This is why some of us tend to be wound tightly, stressed and feeling like there aren't enough hours in the day to accomplish all we are responsible for.  Here's the answer to this condition:  TAKE A BREAK!  Yes, you heard me right.  And I am not being snarky either.  It has been proven that taking well planned breaks throughout your day can really help alleviate the stressful conditions that lead to anxiety, insomnia and other productivity-sapping ailments.  It seems counter-intuitive, but investing a little time in your own emotional well being can pay dividends in your job performance, demeanor and attitude.  All of which are crucial to success in business and in life. 
Click here to read more
about the details and science behind taking a break in this excellent article from LifeHacker.com.