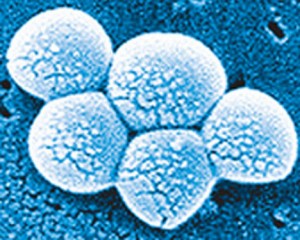 AS regular readers of this blog know, we have been covering stories about MRSA
,
the antibiotic resistant staph infection.  Just recently, we published
a post about the finding of MRSA carried in bedbugs
(yechhh!).  In all the stories we've produced about MRSA, the news is always pretty grim so that's why
I was pleased to find the story linked here
.  Evidently, it seems that occurrences of MRSA are able to be accurately tracked using none other than Google!  Yes, researchers have studied and found that spikes in Google searched for MRSA are directly correlated to actual outbreaks.  This innovative usage of Google clearly illustrates the nexus between the web and epidemiological research.  The Centers for Disease Control (CDC) will surely make good use of this new tool in their arsenal.  Allen School Online students already understand the synergies between internet technology and the study of medically related fields.