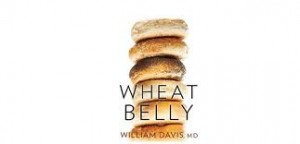 This blog often covers issues related to diet, healthy foods and related trends.  So I am excited to share with the readers here some information I have firsthand knowledge of regarding a very important personal breakthrough.  This blogger has eliminated all wheat products from his diet for 45 days and has dropped almost 30 pounds in the same period of time! Dr. William Davis, a cardiologist, has uncovered a very startling fact: modern, genetically modified (GM) wheat produces a gluten protein that crosses the blood-brain barrier.  Know what else crosses the blood-brain barrier?  Cocaine, heroin and other highly addictive substances!  This is why, if you're like me, you frequently cannot help overeating with a ravenous furor that borders on the uncontrollable.  Since the 1960s, as part of efforts to optimize yields and feed a growing and hungry humanity, all wheat produced globally has been a GM variety.  There was never any testing done to check if the GM grain had any negative side effects. I can tell you that after the first 4 days without wheat – during which time I experienced miserable withdrawal symptoms reminiscent of drug withdrawals – my compulsion to eat constantly has all but subsided.  Now, I still miss breads and pizza etc.  although I can easily resist them whereas before, I was all but powerless to do so.  Happily though, the damaging gluten protein is not inherent in potato, rice, corn and many other grains.  So when I get to longing for a wheat product, I can satisfy myself with some fries and ketchup.  Or I can enjoy a plate of pork fried rice.  Or tacos in crunchy corn shells.  And, I AM LOSING WEIGHT!  So that's something! 
You can visit Dr. Davis' Wheat Belly Blog here.
I highly recommend the book too.  It's called
Wheat Belly.
It's available at Amazon.com and your local public library.  Both the blog and the book also contain recipes to replace some of your favorite wheat-based munchies!