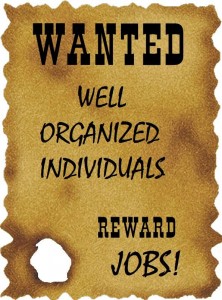 It's always nice to hear information that validates your efforts.  This is one of those bits of data that you're sure to find heartening.  In an article for
Yahoo! Education
, Chris Kyle makes a list of career skills that are always in demand.  You can read his excellent article
here
, but the short version goes like this.  The Top 3 most in demand skills in all of business are:
Organizational Skills
People Skills
Creative Skills
Then he lists two career choices perfectly suited for people with each of these in-demand skills.  For those with strong organizational ability, Kyle offers medical assistant as a perfect field where you'll always be welcome.  So its good to know that the traits which may have driven you to online study in the field of medical billing and coding are the very same ones which will make you attractive to employers.  Well done!