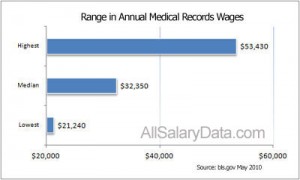 The website,
medicalbillingandcoding.org
is chock full of tools and data you can use to learn more about the employment environment for your chosen career field. And I have to say, the data looks pretty good. The salary figures, the projected growth of the industry, and other related statistics all point to a positive environment for jobs in medical billing and coding.  Stop by their site and see for yourself, and be sure to
check out our programs
at the
Allen School of Health Sciences.