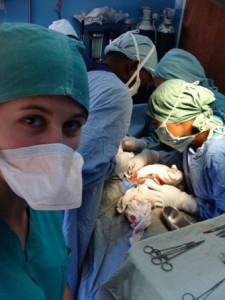 Every recent report on the economy tells the same story with regard to the employment outlook.  For many industries, the outlook remains bleak.  Yet, throughout the devastating recession we still endure, the Medical industry continues to show solid, unwavering growth.  The imminent retirement of the Baby Boomer generation pretty much guarantees that those in the medical field will continue to be in high demand. This is a likely reason why you've decided to pursue a career in medical billing and coding at the Allen School Online.  But do you ever allow yourself to dream a little bigger?  The basis of understanding you'll gain through your training here and subsequent immersion into the offices of doctors, surgeons and hospitals could act as a springboard for an even more intensive career in medicine.  Now, it's not for everyone to aspire to rise up through the ranks from billing specialist to nurse, to nurse practitioner to eventually a medical doctor.  Nonetheless, it is not outside the realm of possibility.  It is likely that some of our Allen School Online grads will feel compelled to use their training as a springboard into full on medical careers.  I know many of you are probably thinking, "well, that couldn't be me" and "my grades were never strong enough to get into med school".  To you I say, consider Naomi's story. Naomi (that's her in the pic above) is currently enrolled in med school and studying to become a doctor.  But, she didn't start out with that as her career plan in high school or even in college.  Yet, at her blog,
www.get-into-medicalschool.com
she shares her story and tips on how through hard work, perseverance and unshakable belief in yourself, you too could achieve what may seem like an impossible dream.  Even as most of you may not be driven to become doctors, I still recommend checking out her blog and gaining some inspiration from her story and her drive to succeed.  It almost certainly mirrors your own!  And for those of you who may be interested to learn what's involved in taking this bold step in the future,
Naomi's "how to take the MCAT" page
is chock full of great info.