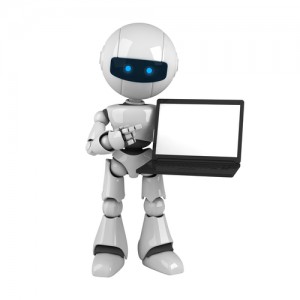 With so many people looking for jobs in this tough economy, hiring authorities are getting buried under mountains of resumes.  Many have turned to automation software to scan and screen paper resumes and sort out the relevant ones from the rest.  As a result, most resumes aren't reviewed by a human being until they have been selected by the algorithm of a sophisticated "applicant tracking system" software.  Wanna know how to game that system and make sure that your resume is actually viewed by the hiring manager?  I BET you do.  Let me hook you up with some pretty savvy, tech-based, Human Resources secret knowledge. 
Visit this awesome article
from the cool nerds over at Lifehacker.com.  It tells you the whole story on how to use keywords and other techniques for getting past the robot screener.