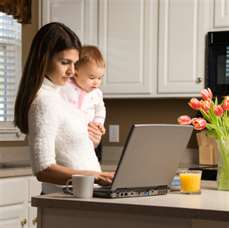 Love studying medical billing and coding from home?  Then you'd probably love earning a high salary WORKING in medical billing and coding from home.  "Is that really an option" you may ask?  Well,
Forbes
magazine seems certain that it is.  In
a recent article
on the best paying work at home jobs,
Forbes
characterizes the field known as "telehealth" as among the highest paying, work from home career options.  Take it from this blogger who works from home in several of the other fields listed in the
Forbes
article (PR specialists and writers), earning a good wage while working from the comfort of home is where it's at!  All the more reason to study hard online to earn your medical billing and coding certificate.